Commercial Water Softeners & Scale Control Systems
Hard water has high mineral content and is formed when water percolates through deposits of limestone, chalk, or gypsum. These deposits primarily comprise calcium and magnesium carbonates, bicarbonates, and sulfates.
Hardness can pose critical problems in commercial applications where water hardness is monitored to avoid costly breakdowns in boilers, cooling towers, restaurants, assisted living facilities, hotels, car washes, learning institutions, and other applications using water-utilizing dependent equipment.
Hard water/scale causes inefficiencies and increases costs in the operation of all equipment that uses water in its process. Wherever water hardness is a concern, Excalibur Water Systems softeners ion-exchange softening can be used to reduce hard water's adverse effects in many different commercial applications.
Select below to learn more about Excalibur Water Softeners and Scale Control Systems.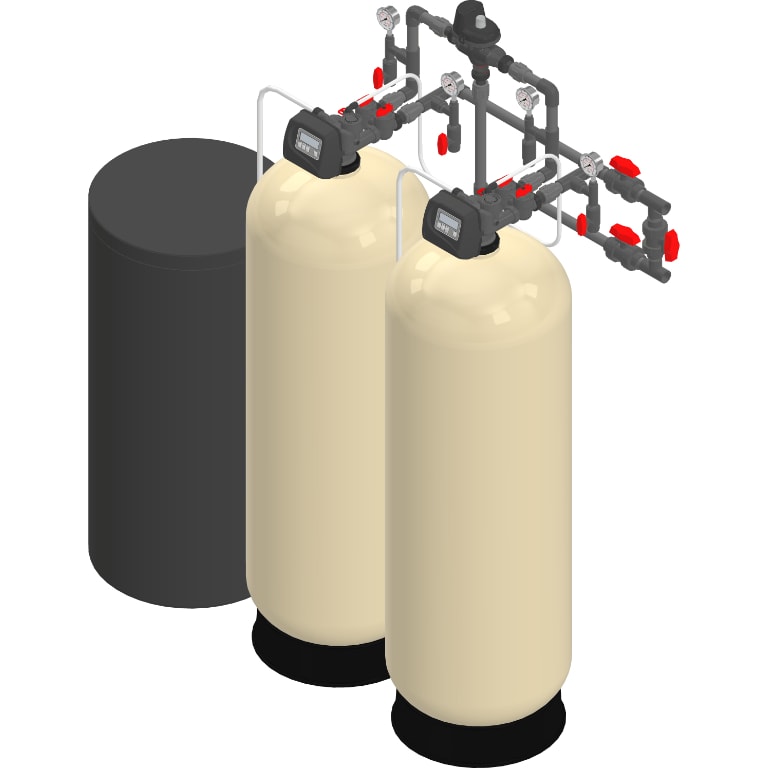 Commercial Water Softeners
Excalibur Water Systems' high efficiency ion-exchange water softeners for commercial applications range from 1″ to 3″, offering simplex, twin alternating, duplex alternating, and progressive flow models. 
Commercial Scale Control Systems
The Excalibur Water Systems Soft-Tec® Scale Control System transforms positively charged calcium ions into calcium crystals that do not attach to any surface and are rinsed away. An additional 30-micron protective layer provides corrosion prevention to existing pipes and hardware.